About Us
Advantage SCI augments government, academic, and corporate workforces to sustain operations in every type of conceivable environment, whether on the battlefield or in a classroom. We support intelligence missions; arrange security training and physical security access control guards; provide counterintelligence analysis; staff CI Cyber Security positions; sweep rooms for surreptitiously placed "bugs;" and implement Insider Threat and Cyber Security strategies. Our corporate VISION at its foundation is to be the premier provider of intelligence, security, and critical operations' support to the U.S. government, military, law enforcement, corporations, and academia. Our MISSION is to deliver solutions that exceed expectations through partnership with our customers and employees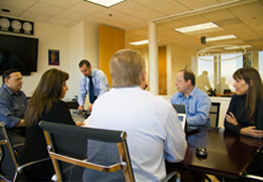 Services
Through consulting, training, and support services we provide assistance to customers in protecting critical assets and maintaining optimal operational capability. Our services remove guesswork, establishing preparedness–just in case. Services include, but are not limited to:
Insider Threat
Counterintelligence (CI)
Entry/Access Control
TSCM*
Intelligence Analysis
CI Cyber Security (CS)
News
22 July 2014
Elsa Lee is known as an expert in counterintelligence,...
18 July 2014
On Thursday, July 17, 2014, Advantage SCI introduced a...
Featured Clients
We provide solutions to a diverse group of clients to include: Department of Defense, Joint Chiefs of Staff, US Department of State, Naval Sea Systems Command (Seaport-e), Federal law enforcement agencies, University of California Los Angeles (UCLA).
SeaPort-e
Advantage SCI is now a recipient of the Seaport-e contract supporting all functional services areas in Zones 2 and 6.