About Us
At Advantage SCI, we leverage a winning team of counterintelligence, special operations, and security professionals to deliver proven solutions with strategic impact.  Since 2000, Advantage SCI has delivered tailored, timely, and transformative Counterintelligence, Intelligence, Cyber, TSCM, and Security Solutions that solve the U.S. Government's most dynamic and demanding National Security challenges by applying something that technology and high tech tools alone cannot!….Our greatest asset…Our people…People who bring a real passion for counterintelligence and security and decades of unparalleled expertise to the customer each and every day.
Our commitment to national security is not just a business, it's a way of life.  Now more than ever, it's at the core of who we are.  We are the government's top provider of counterintelligence, insider threat, cyber security, special security, and advanced intelligence building capability solutions.  
We are Securing tomorrow today® through adaptive solutions and products that protect our nation's critical intelligence and technology from foreign collection – classified information from insider threats – critical infrastructure assets and key resources from terrorist attacks – and everyday citizens from random shooters.
What we do for Government   Counterintelligence Services/ CI Investigations / Insider Threat / Cyber Security Operations / TSCM / Polygraph / CI Analysis / Research & Technology Protection / Counterintelligence Research, Analysis and Production / Special Access Program Support / Digital Forensics / Databasing / Engineering / Behavioral and Psychological Assessments / White Papers / Linguist Support / Multi-Disciplinary Security / Briefing & Debriefing Travel Support / Intelligence Analysis / App Products for Intelligence Mission support / Publications
What We Do For Others   Personal Security Abroad /Active Shooter Campus Assessments / Basic-Advanced Gun Awareness Classes / Terrorism Preparedness Plans & Exercises Webinars / Guns, Self Defense, & Rules of Engagement Training / Active Shooter Vulnerability Assessments / Publications
News
November 16, 2015, Counterintelligence professional Elsa Lee was interviewed on FOX 11 Good Day...
Counterintelligence Expert Elsa Lee on CBS Los Angeles – Emergencies & Disasters "Los Angeles...
Effective on 14 January 2015, Advantage SCI transferred the Corporate Headquarters to the East...
Elsa Lee
CEO
Elsa Lee brings 20 years of Army counterintelligence experience to government, corporate, and academia clients offering unique insight to complex 21st century threats. Elsa's vision is to educate and help build "next generation" workforces and leaders who can manage homeland and national security threats, vulnerabilities, and risks. Effectively equipped and trained workforces can better protect critical assets and help prevent future 9/11s. Her goals are achieved through Counterintelligence solutions, training, books, publications, media appearances and university partnerships that aim to educate the next wave of national security leaders. Elsa has authored four academic books and is a member of the Homeland Security Program Advisory Board at the University of California Los Angeles Extension.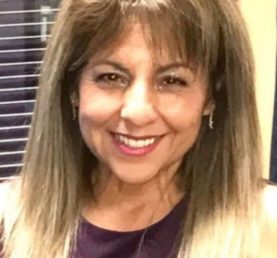 Pete Lee
President
Pete joined Advantage SCI in 2008. Meticulous, comprehensive, and systematic are just a few words that describe his extraordinary eye for running business operations. Pete has more than 30 years of management, consulting, and training experience. He is a military veteran who spent 24 years in the US Army Special Forces working Counterintelligence, Counterinsurgency, Counterterrorism, Foreign Internal Defense, and other Special Operations' missions. He is our subject matter expert in Counter- and Anti-Terrorism and security. After his Army career, he worked as a manager for Deloitte & Touche in Enterprise Risk Management. Subsequently, he held management positions with SYTEX, Lockheed Martin, and PBS&J, prior to joining Advantage SCI.
MG (Retired) Kevin O'Connell
Executive Vice President, Program Operations
Kevin O'Connell is the Executive Vice President, Program Operations for Advantage SCI. Kevin recently retired from the US Army as a Major General after serving over 34 years in broad military duty assignments as a logistics officer at the strategic, operational, and tactical levels. He commanded large, complex organizations in the continental United States and overseas, and brings to Advantage SCI a wealth of knowledge and significant experience in Global Logistics, Collective Training, Security Assistance, Foreign Military Sales, Engineering, and Contract Management. Kevin concluded his Army career as the Commanding General of the Army Sustainment Command. His unique insight, network, and personal qualities combined with the company's national security expertise will expand and diversify Advantage SCI's customer base and portfolio.