About Us
Advantage SCI augments government, academic, and corporate workforces to sustain operations in every type of conceivable environment, whether on the battlefield or in a classroom. We support intelligence missions; arrange security training and physical security access control guards; provide counterintelligence analysis; staff CI Cyber Security positions; sweep rooms for surreptitiously placed "bugs;" and implement Insider Threat and Cyber Security strategies. Our corporate VISION at its foundation is to be the premier provider of intelligence, security, and critical operations' support to the U.S. government, military, law enforcement, corporations, and academia. Our MISSION is to deliver solutions that exceed expectations through partnership with our customers and employees worldwide. Our guiding principles demonstrate our continuing commitment to a set of CORE VALUES of the company beginning with our greatest asset–our employees who are our STRENGTH; continue with our INTEGRITY to deliver our goals and objectives with an honest, straightforward, and ethical approach; TEAMWORK; COMMUNICATION; and conclude with ACCOUNTABILITY to a committed, common purpose of high performance standards to ultimately achieve our VISION.
The company's talented professionals bring hundreds of years of collective knowledge and experience in prevention, detection, and response to terrorism; espionage; cyber attacks; access control and security support services; and workplace violence through tested and proven strategies and countermeasures.
Advantage SCI founder Elsa Lee started the company in 2000, a full year before 9/11, following her 20-year career as a US Army Counterintelligence Agent investigating and capturing terrorists, spies, and other nefarious criminals.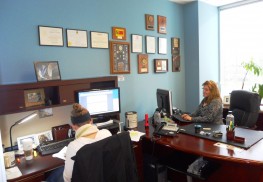 News
Effective on 14 January 2015, Advantage SCI transferred the Corporate Headquarters to the East...
Homeland Security and Private Sector Business: Corporations' Role in Critical Infrastructure Protection, the second...
Advantage SCI has been publishing a newsletter to serve the counterintelligence community since January 2012....
Elsa Lee
CEO & President
Elsa Lee brings coveted first-hand knowledge to government, corporate, and academia clients offering unique insight to complex 21st century threats. Elsa's vision is to educate and help build "next generation" workforces and leaders who can manage homeland and national security threats, vulnerabilities, and risks. Effectively equipped and trained workforces can better protect critical assets and help prevent future 9/11s. Her goals are achieved through Advantage SCI services, training, books, publications, newsletters, and public and media appearances.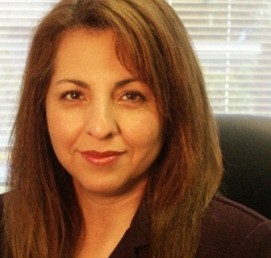 Pete Lee
COO/Executive Vice President
Pete joined Advantage SCI as the Chief Operations Officer in 2008. Meticulous, comprehensive, and systematic are just a few words that describe his extraordinary eye for running business operations. Pete has more than 30 years of management, consulting, and training experience. He is a military veteran who spent 24 years in the US Army Special Forces working Counterintelligence, Counterinsurgency, Counterterrorism, Foreign Internal Defense, and other Special Operations' missions. He is our subject matter expert in Counter- and Anti-Terrorism and security. After his Army career, he worked as a manager for Deloitte & Touche in Enterprise Risk Management. Subsequently, he held management positions with SYTEX, Lockheed Martin, and PBS&J, prior to joining Advantage SCI.
Traci Britton
CFO
Traci Britton is a founding member of Advantage SCI. She has helped establish and position the company for growth through customer-focused service. Her knowledge in Defense contracting, finance, government accounting systems, and DCAA and FAR compliance is unmatched and has been integral to Advantage SCI's success. Traci also has a talent for navigating certification processes. This has resulted in GSA awards and small business certifications: SBA 8(a) program, SDVOSB, California DVBE, WOSB, WBE, MBE, and SDV; and ultimately in multimillion dollar and sole source contracts.